Artists Residency Florence, Italy
SESSION DATES: July 11th to July 25th, 2020
APPLICATION DEADLINE: November 14th, 2019
The Feminist Art Residency will be in its sixth year in 2020. Normally held on Toronto Islands, this year the Feminist Art Collective will also be holding a residency in Florence at the OCAD University Studios.
This is an exciting new partnership with OCAD University that will allow for artists living afar and from Toronto to experience the FAC Residency in a new location.
For a PDF of the residency call click here
This unique location, in the Florence, the city that birthed the Italian Renaissance, will provide an unprecedented context for feminist art critique.
A location rich in the history of patriarchal colonization will provide a rich backdrop discussion, community building and research.
Florence and the Renaissance art on display there, is largely seen as the moment in European history in which gender roles were enforced along extreme religious lines. The subjugation of women was propagated through paintings and statues of Mary's life throughout the city, the virgin, the pregnancy and the annunciation.
As such, Florence provides an inspiring context in which to situate a responsive and feminist critical art production.
To respond to this context and inspire our participating artists, the programming will include a focused feminist tour of the Uffizi, as well as talk with Advancing Women Artists, a unique group of women art historians and restorers who are working hard to re-write art HISstory to include all artists.
We are an interdisciplinary residency, accepting applications from visual artists, writers, art historians, theatre practitioners, spoken word poets, curators, dancers, musicians and performance artists. Programming will also include engaging talks with artists, activists and scholars, feminist focused cultural activities, community dinners, aperitvo meet ups group critiques and workshops. The residency will culminate in an Open Studio Exhibition which is promoted and marketed to the public via press kits and extensive community outreach.
MISSION The FAC residency will gather artists together who focus on social justice issues such as rape culture, transphobia, racism, ableism, ageism, media representation, cultural appropriation, environmental degradation and impact on Indigenous lands, gender-based violence, and Islamophobic policies. We aim to create a space that is positive, celebratory, intellectually engaging and provocative. We are committed to this space being trans-inclusive, anti-racist, and intersectional. The residency will include individual studio time accented with group discussions, communal dinners, film, guest speakers, group and individual critiques and trips into Toronto for gallery tours and relevant events. The resulting residency work will be presented in a community exhibition at the end of the two weeks.
SUBMISSION DETAILS The FAC art residency invites multidisciplinary artists from various practices such as literature, dance, video art, visual arts, theatre, design, makers, music, comic arts. We strongly encourage artists who experience multiple forms of oppression to apply: artists with disabilities, Black, Indigenous, People of Colour, Two-Spirit Folks, Queer, Trans and Non-Binary / Gender-Nonconforming People.
SPECIAL NOTES: FAC is a volunteer-run organization and as such does not have scholarships or subsidies to offer for the residency. The residency fees will be used to pay visiting artists, workshop leaders, and facilitators. However, many of our past residency artists have been successful in attaining grants and funding from institutions in their countries. Extensive letters of support and mentorship with this process can be provided by FAC for these purposes.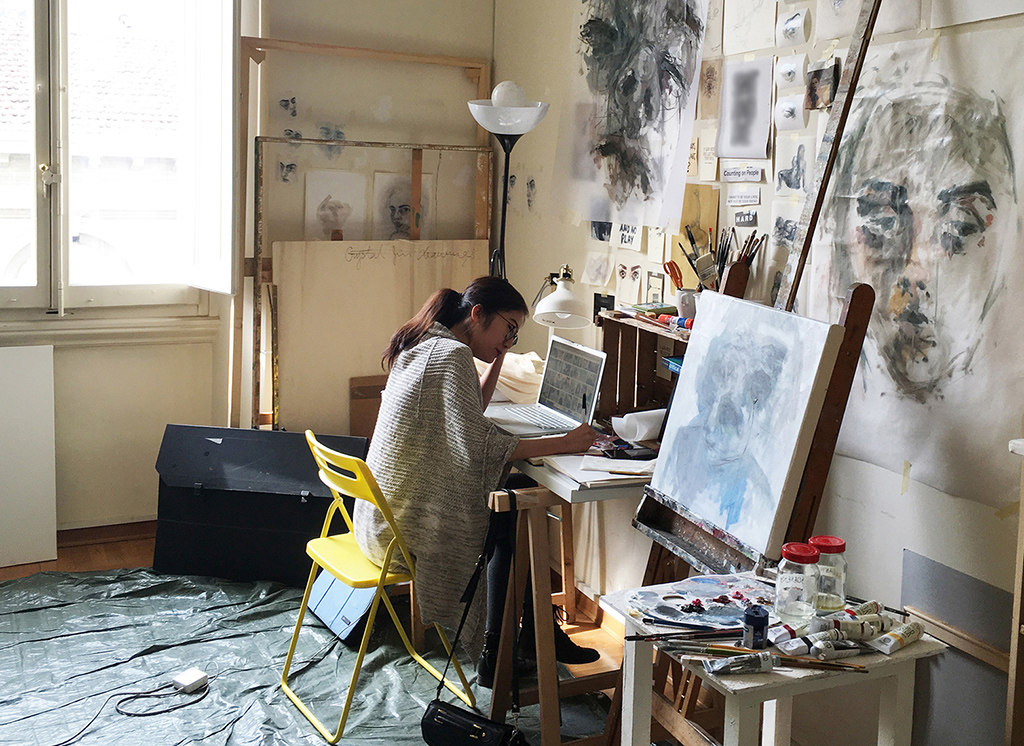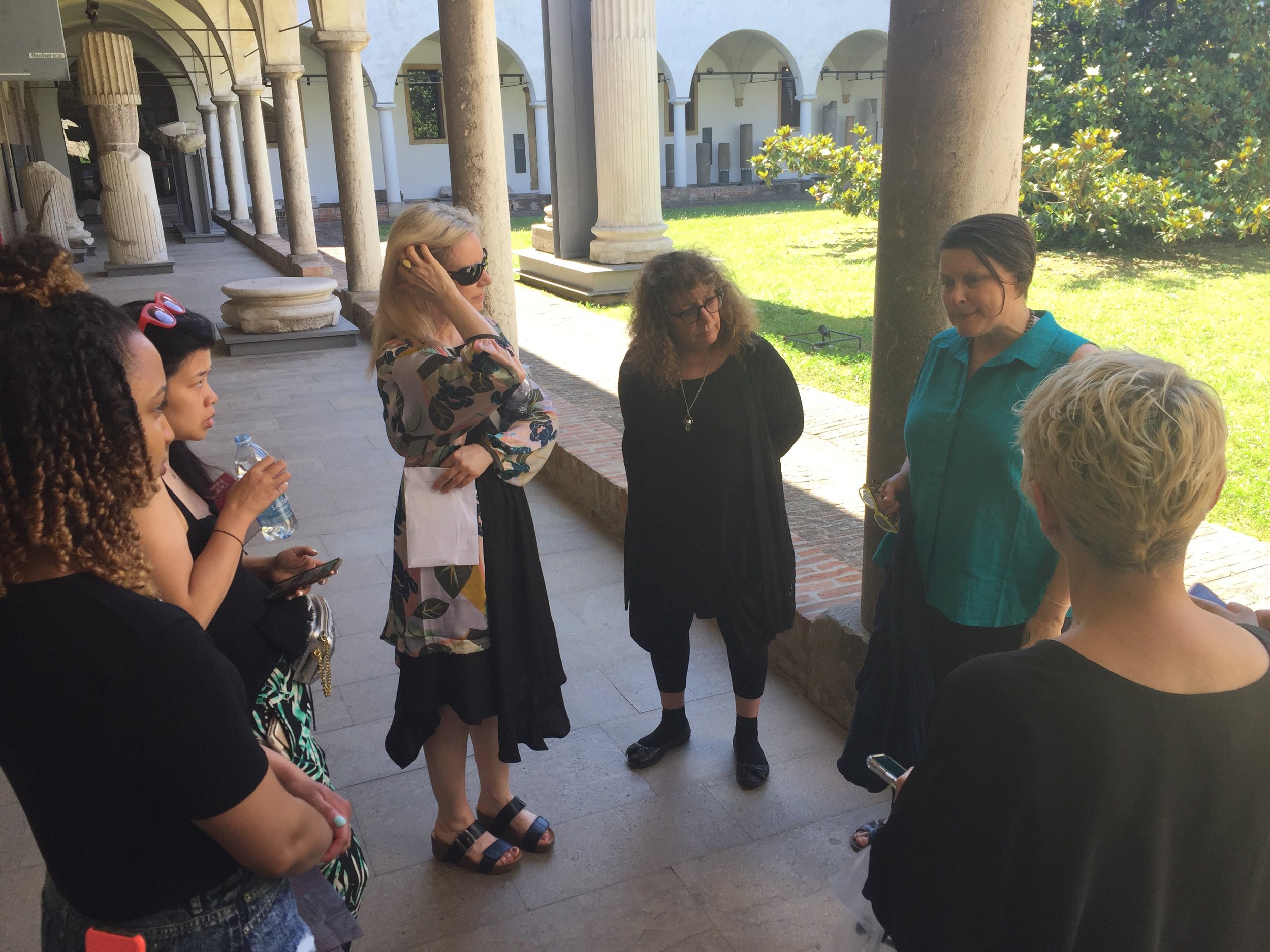 Travel and accommodation are not included in the participation fee
Submissions are accepted until the November 14th, 2019 deadline.
Email PDF submissions to: torontofac@gmail.com With the subject line FAC FLORENCE RESIDENCY please include:
1) 250-500 bio and bio photo for the FAC website. In your bio include a statement on how you politically self-identify.
2) Website link (if available) or 5 JPEGS / Video links / or PDF of current written work.
3) Letter of intent (250-500 words) for your work plans at the residency.
4) On your letter of intent indicate if you are applying for a private or shared space.
5) If you have an accessibility item to share please indicate this in your letter of intent. Successful applicants will be required to pay the $1,050 CAD (+HST) participation fee by January 20th, 2020
COST: The cost for the 14 days is $1,050 CAD (+HST). The fee includes your shared studio, museum entrance, workshops, talks, all community programming and the exhibition coordination and marketing. This fee will go to pay the labour of the facilitators, workshop leaders and rental of the studio.
Ilene Sova is an Artist Educator who identifies as Mixed Race, with a white settler, Afro-Caribbean, and Black Seminole Indigenous ancestry. She also is an artist who lives with a disability. As such, she passionately identifies with the tenets of intersectional feminism and has dedicated her career to art and activism. Ilene Sova is the founder of the Feminist Art Conference and Blank Canvases, an in-school creative arts programme for elementary school students. Sova is the Ada Slaight Chair of Contemporary Drawing and Painting in the Faculty of Art at OCAD University. She holds an honours BFA from the University of Ottawa in Painting and an MFA in Painting and Drawing from the University of Windsor. With extensive solo and group exhibitions in Canada and abroad, Sova's work has most notably been shown at Museum of Canadian Contemporary Art, the Department of Canadian Heritage, and Mutuo Centro de Arte in Barcelona. Her exhibit, Missing Women Project, garnered much attention around issues of violence against women in our local communities. Sova's work has been featured on television, the internet, and in print media with features in Metro, Toronto Star, CBC Radio, CTV Canada AM and The Toronto Standard. Sova was invited by two Members of Parliament to bring her work to Ottawa for a national Women's Forum on Feminism and the state of women's rights. Sova's work was featured in the Journal of Psychology and Counselling, the Nigerian Arts Journal, Tabula and the Italian feminist journal, Woman'O'Clock. A passionate public speaker, Sova was chosen to speak at the first TedX Women event in Toronto, where she presented a critical analysis of the Missing Women Project and Southern University New York where she gave an all University Lecture on Art and Social Change. Most recently, Sova has been invited to deliver the Arthur C. Danto Memorial Keynote Lecture at the 76th Annual Meeting of the American Society for Aesthetics (ASA) in October 2018